We, at Pulse Asset Services, know that every inspection is unique and every project has its own objectives and goals. We work directly with our clients to meet their individual needs. We provide specialized solutions combining our services to give the most advanced comprehensive inspections to date.
Automated Ultrasonic Testing / Corrosion Mapping
Applications include tank, heat exchanger and pressure vessels, un-insulated piping systems, large marine vessels and towers. We utilize high speed corrosion mapping systems scanning as fast as 25 inches per second. Utilizing our state of the art software, our AUT data can be displayed in A, B and C-Scans. Scans can be put together in C-Scan mode to display a composite image of your asset in its entirety. In addition to the color coded composite C-Scan display, all data points can be numerically exported into an Excel spreadsheet and color coded to easily identify thickness changes and corroded areas. With our software we can also combine our AUT data with our Laser scanning data to give an exact analysis of your asset from inside and out.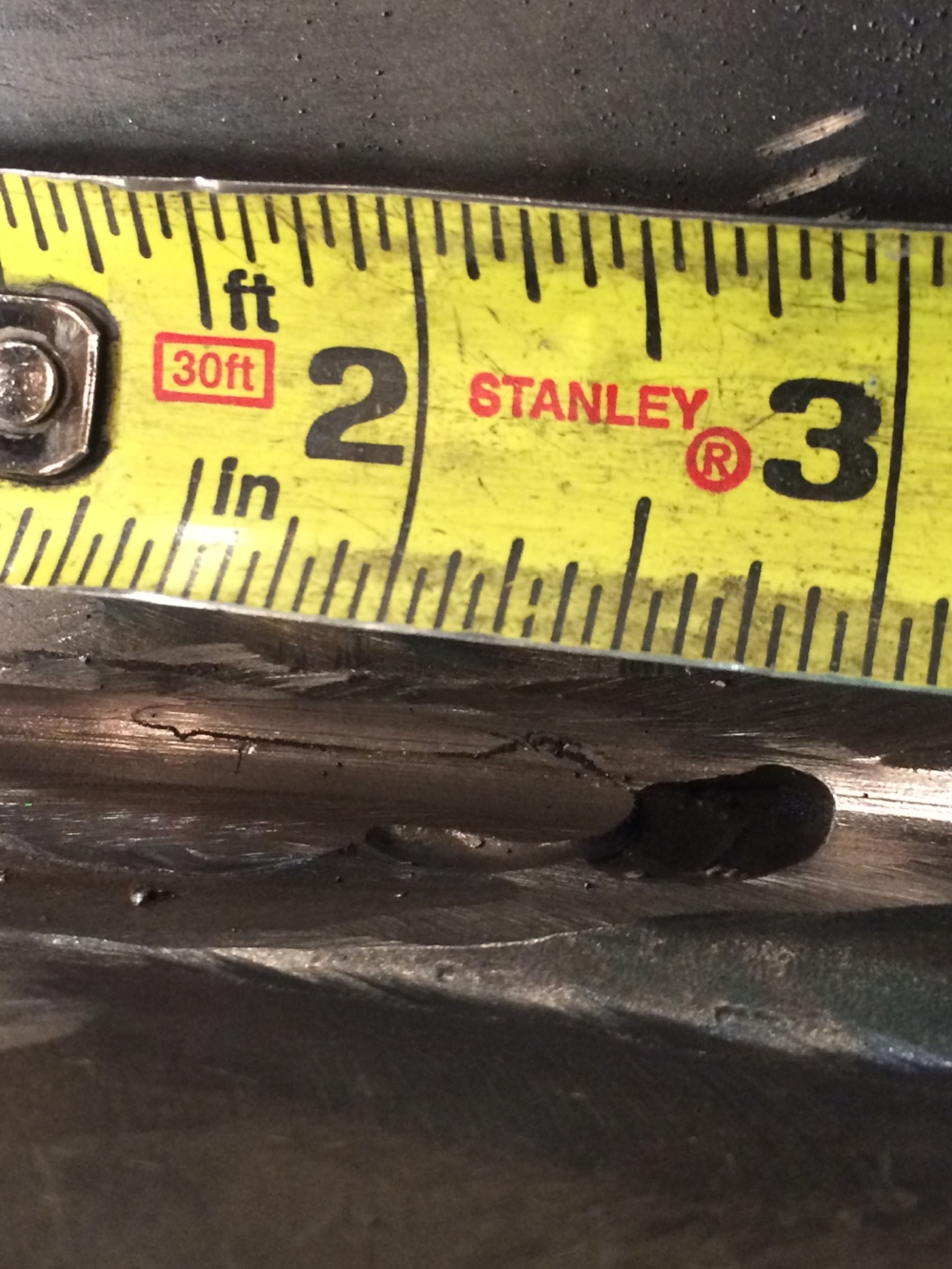 Used for flaw detection and evaluation primarily for weld inspections. Straight beams are typically not effective when inspecting welds when defects are commonly not parallel with the surface; this is where angle beam testing comes in. The image on the right shows linear cracking within the weld. This was located by using Angle beam testing (Shearwave). The weld required a grinding process to reveal this anomaly which otherwise would not be visible to the surface.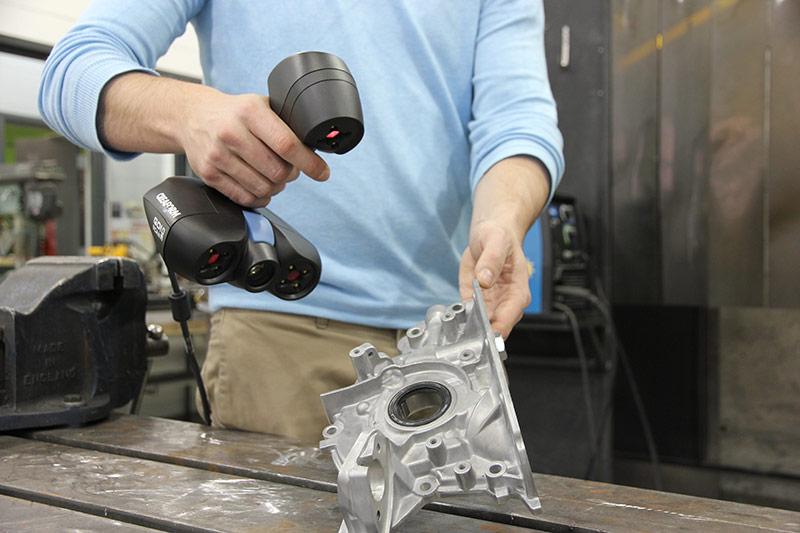 A portable, 3-D laser scanner able to replace a manual pit gauge and provide a more detailed, efficient evaluation of external corrosion, dents or mechanical damage.The device transmits data to a software program, which creates a 3-D model of the object being inspected. The software includes color coding to show where damage is most severe along with other measurements that are calculated automatically. The data is accurate within 40 microns, or 0.0016 of an inch.
We provide a wide range of direct examination services. Our DE services include microbiological induced corrosion testing, NACE coating inspections, direct pipe inspections, weld inspections, cathodic protection readings, and corrosion investigation. Contact us for further details on direct examination services.
AUDITING AND LEVEL III SERVICES:
Pulse Asset Services can provide a thorough and reliable objective assessment of procedures, documentation, data, and compliance of NDT programs within your company.
TRAINING:
We believe in education for continual growth. We can provide on-site or off-site NDT training to keep your NDT department headed in the right direction.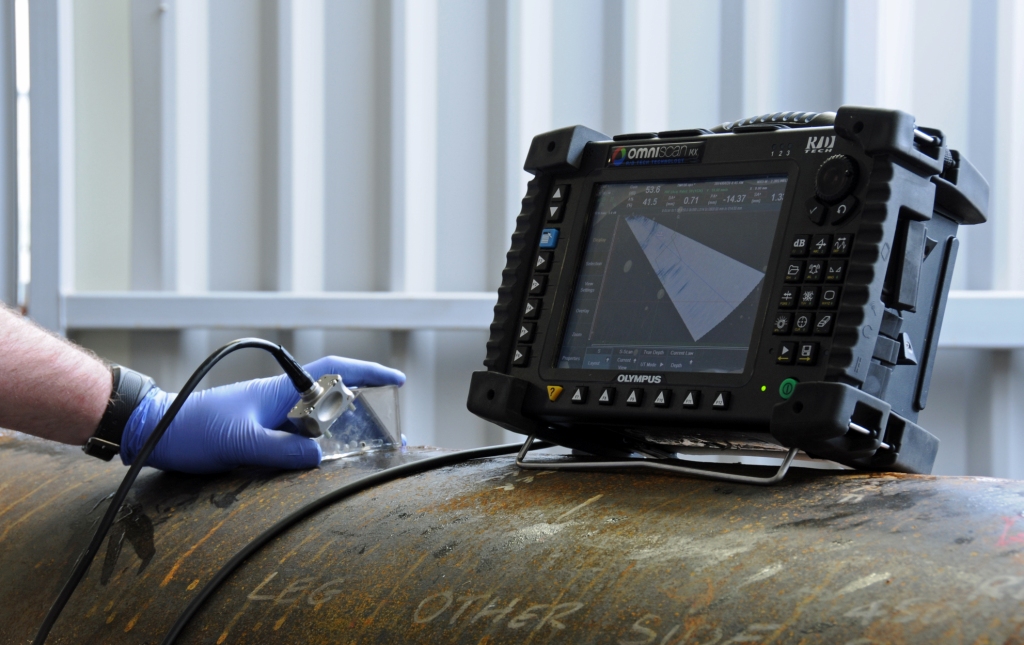 The most advanced testing method available today is Phased Array. Used in weld inspection and crack detection for all industries including aerospace, power generation, petrochemical, pipeline, structural metals, and general manufacturing. Phased Array can also be effectively used to profile remaining wall thickness in corrosion survey applications.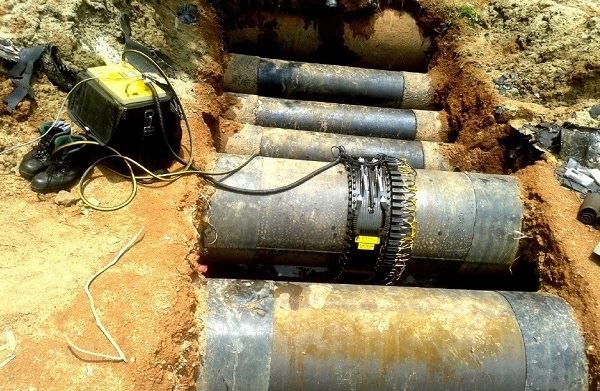 This is the latest method in the field of NDT. This method employs mechanical stress waves that propagate along an elongated structure. Guided waves can travel a long distance and screen for corrosion on buried or insulated assets from a single location. Guided wave can be combined with AUT and Laser scanning for the ultimate asset assessment.
CONTINUOUS CORROSION MONITORING

Pulse Asset Services is currently developing a method for continuously monitoring corrosion growth. We apply a fixed permanent device to your structure that can be buried, coated or insulated with it. We are then able to monitor corrosion growth without having to re-expose your asset preventing potential damage from construction activities.